Note: elektraDRIVE Motors are shown below, however the process is the same with all of our motion control systems.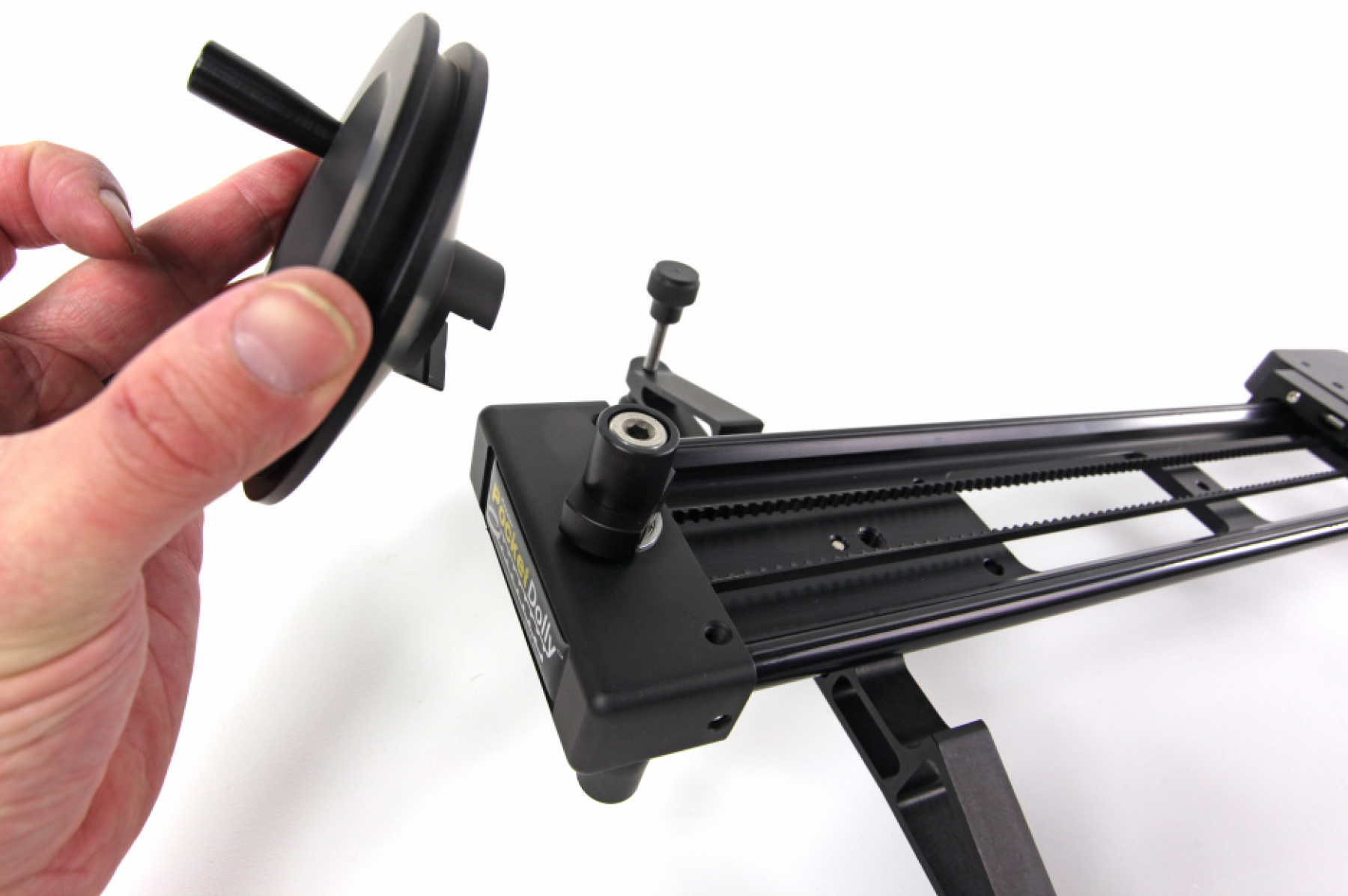 Remove the hand crank from the Pocket Dolly by lifting it off of the drive shaft. Store in a safe location.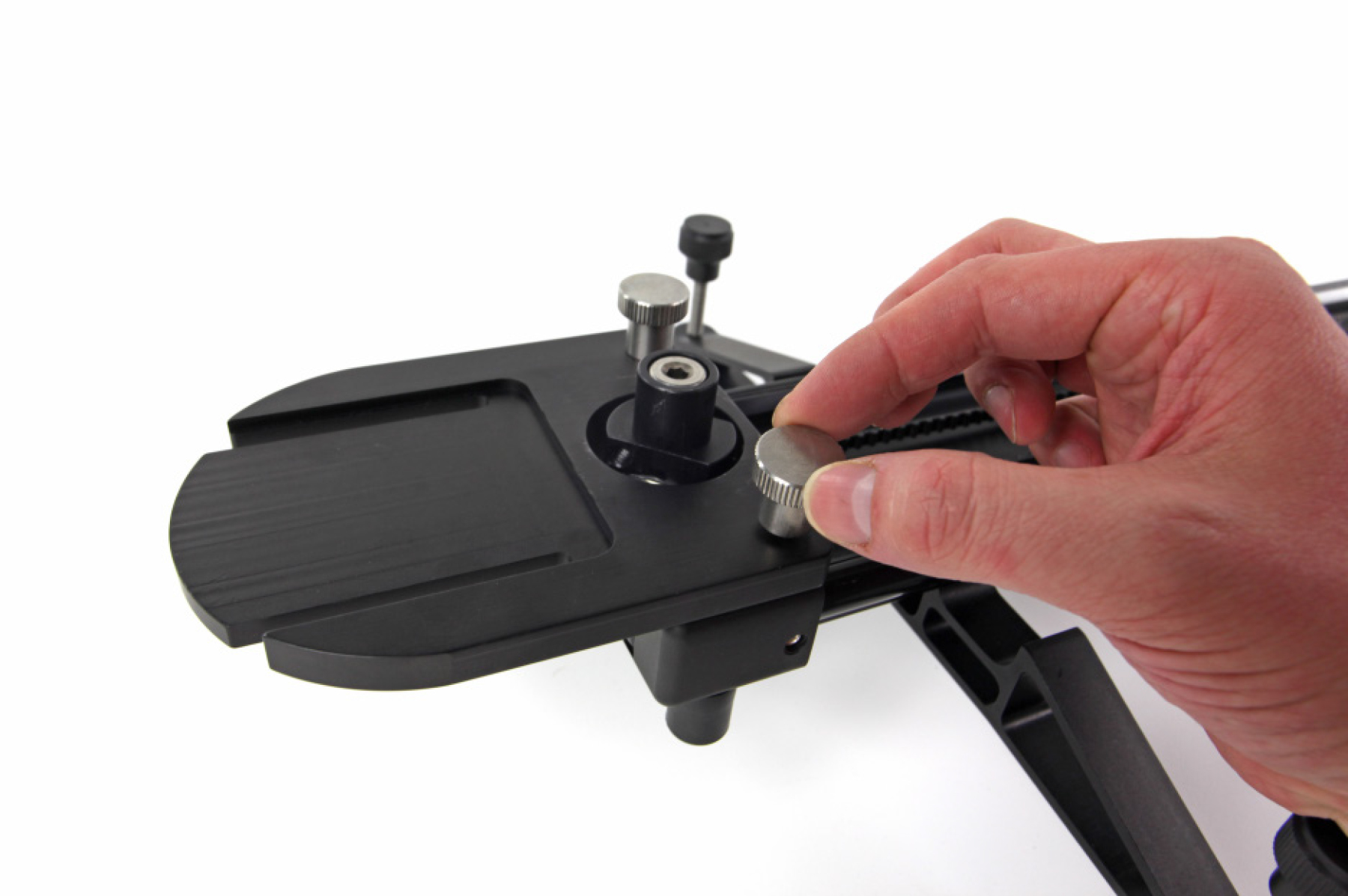 Using the motor mount plate and the two (2) included thumbscrews, mount the motor mount to the end of the Pocket Dolly.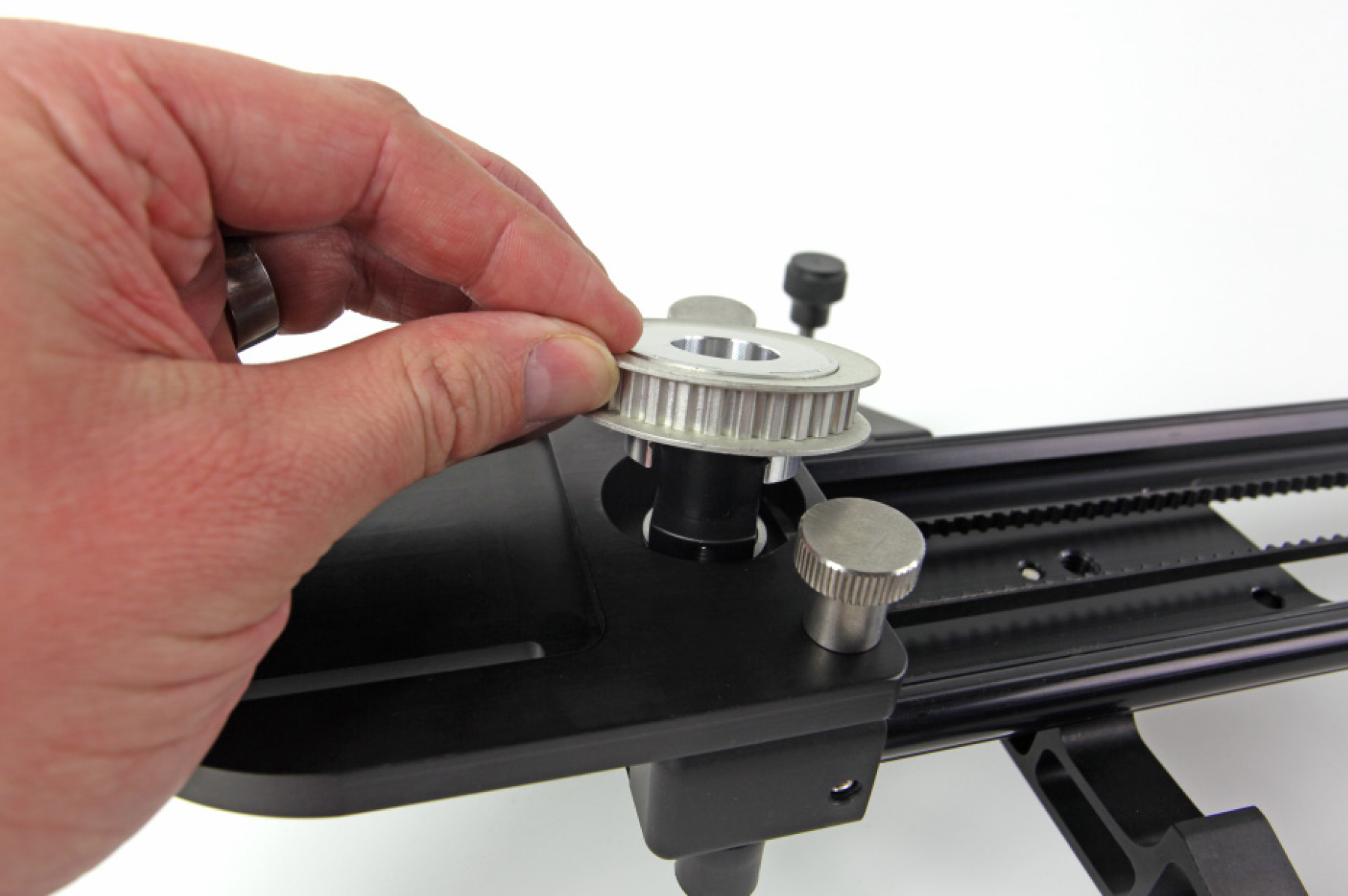 Slide the aluminum belt drive wheel over the drive shaft.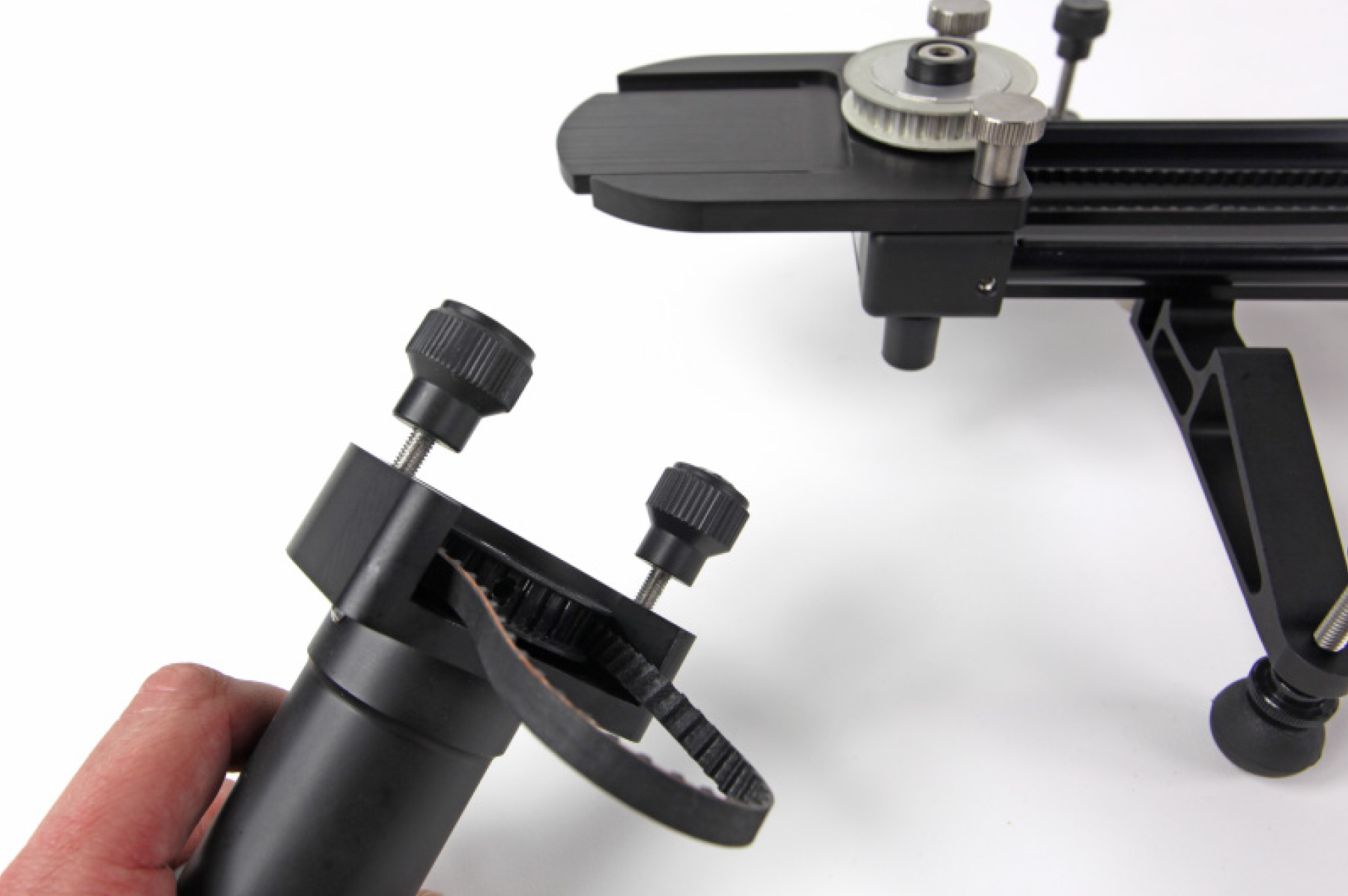 Loosely insert the two 3/4" long thumb screws into the bottom of the elektraDRIVE motor.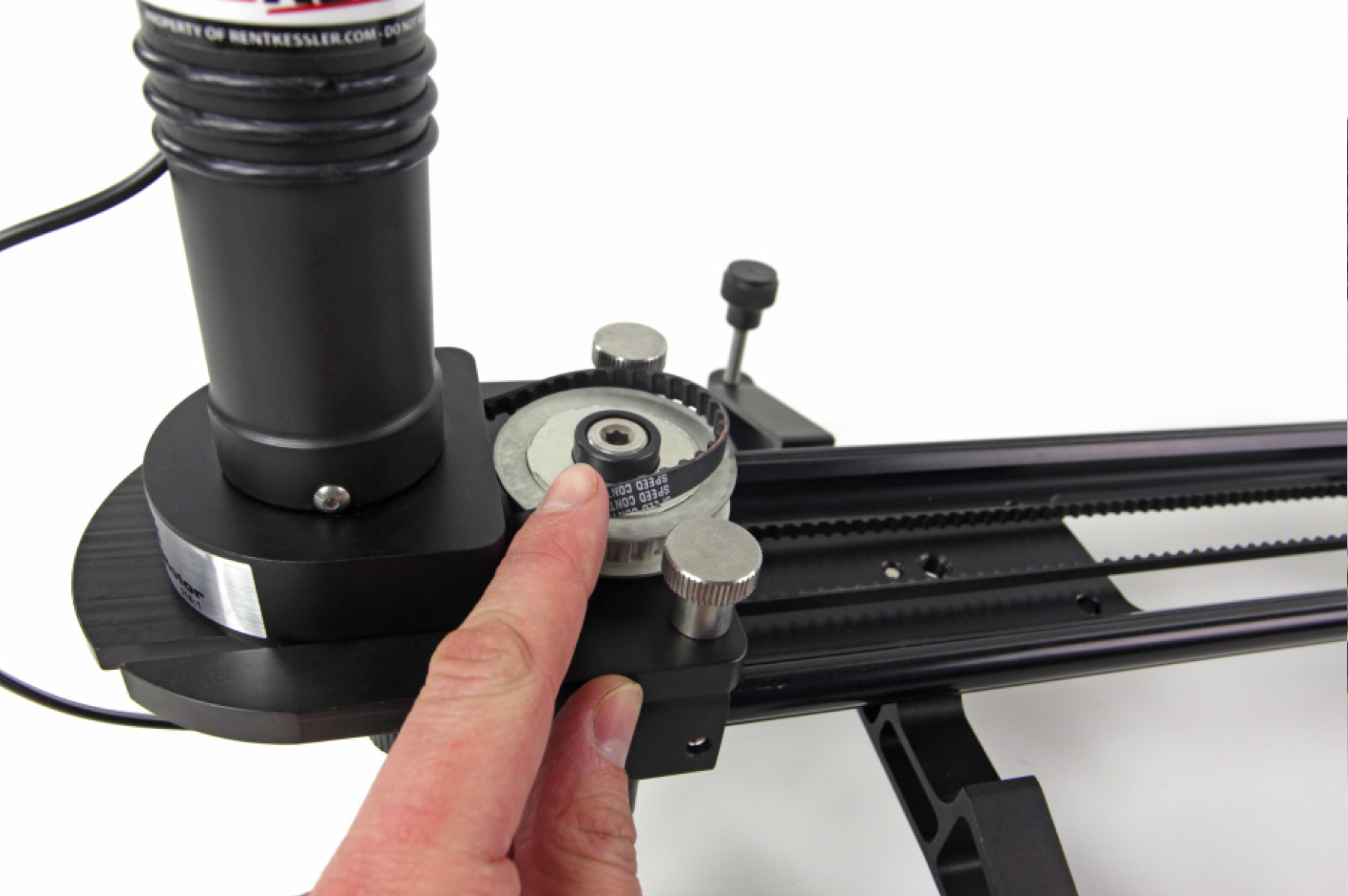 Slide the motor into the motor mount slots and pull the belt over the aluminum drive wheel.
Pull the motor away from the drive wheel to tension the drive belt.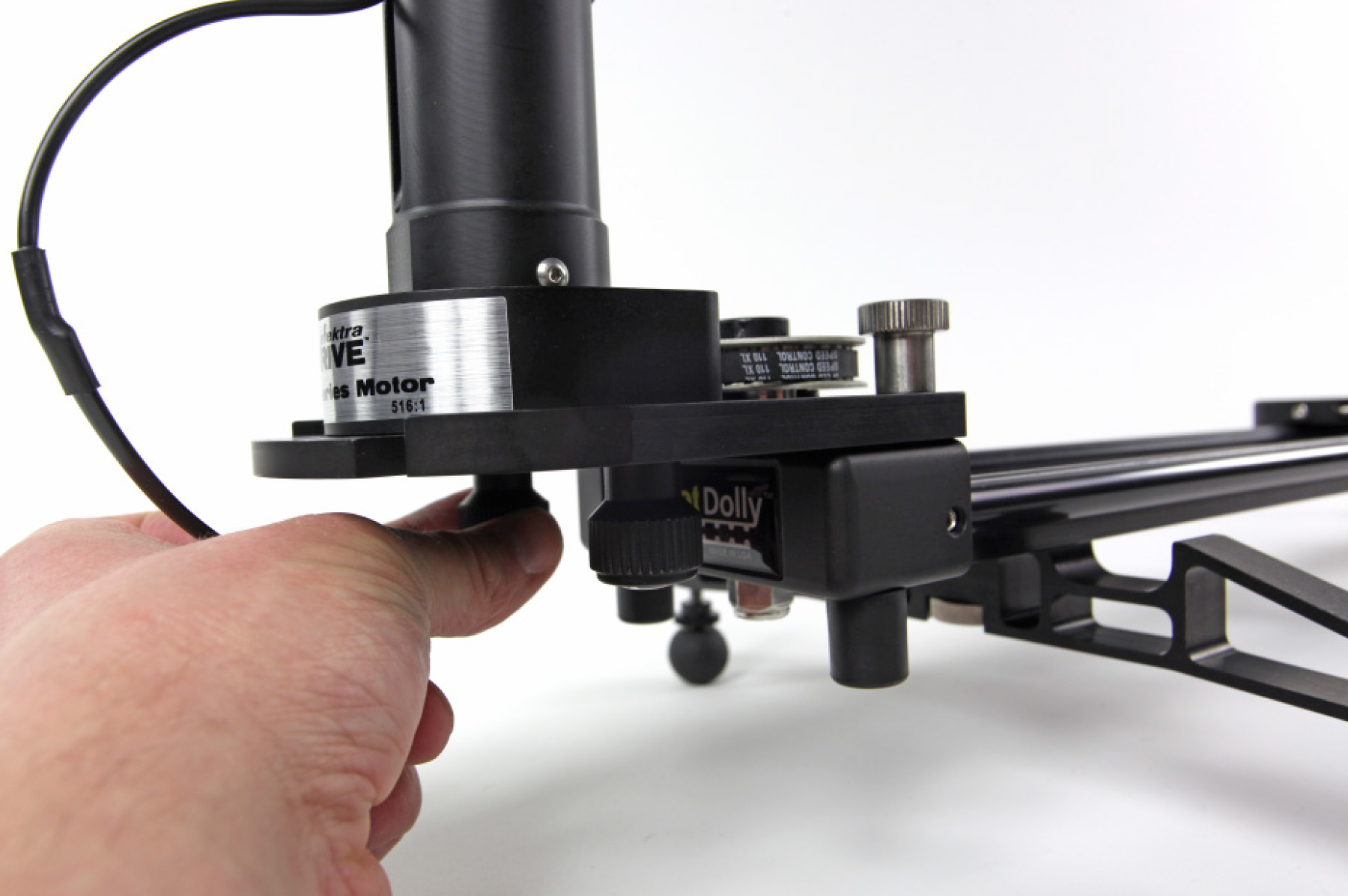 Tighten the screws on the bottom of the elektraDRIVE to hold motor in place with tension on drive belt.
Connect your motion control unit such as the Basic Controller or ORACLE.
NOTE: Be sure to disengage the Pocket Dolly brake (if installed) before using the elektraDRIVE motor.