Note- The CineDrive Trigger Cable for RED Epic/Scarlet uses the legacy RED Schmitt sync trigger protocol. For more information about the RED sync trigger protocols click here.
Step 1 - Hardware
Install the LEMO end of the Trigger Cable for RED Epic/Scarlet into the "sync" port on the back of the camera.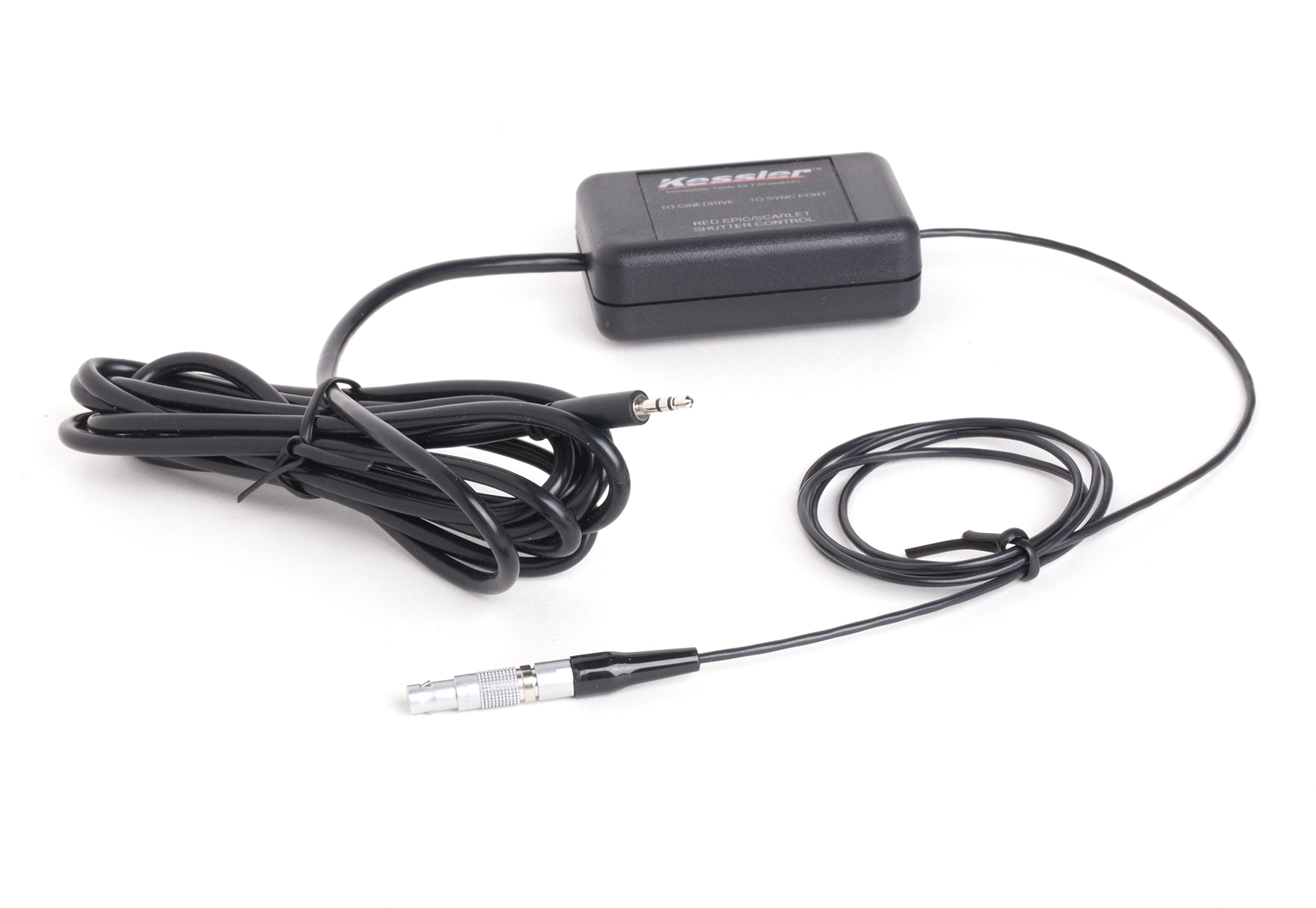 Install the E3 end of the Trigger Cable for RED Epic/Scarlet to the intervalometer port on the CineDrive Pan & Tilt Head or any CineDrive Motor Control Box.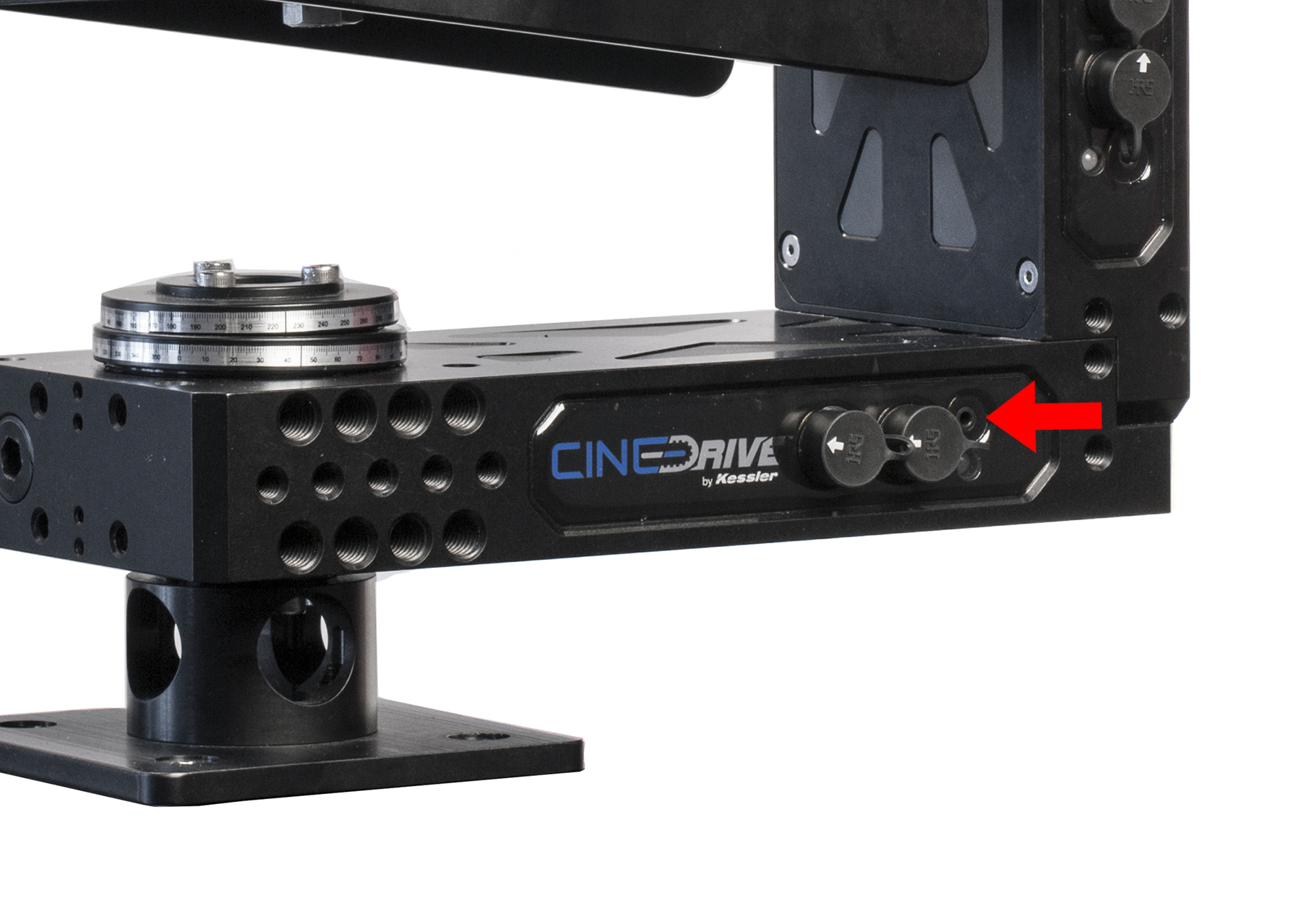 Step 2 - Epic/Scarlet Settings
Open RED menu in top right of LCD
Select Settings
Select Setup
Select GPIO/Sync
Select tab for Brain GPIO
Drop down Camera Input and select General Purpose Input
Drop down Brain GPI in High and select Record: Start
Drop down Brain GPI in Low and select Record: Stop
Exit the RED menu
Step 3 - CineDrive Settings
Select Delay from the main kOS menu
Select Enable 'Load and Go'
Select Enabled under the Camera Roll section to enable Camera Roll
Set the desired Pre Roll and Post Roll times
The Pre Roll setting determines the amount of time that the camera will start recording before the move starts. The Post Roll setting determines how long the camera will continue to record after the move finishes.
If Load and Go is disabled, the Camera Roll settings become disabled.